TOP 10 REASONS YOU SHOULD BUY A JETSURF
Have you been wondering why all the people around you are talking about some motorized surfboard? The motorized surfboard which is getting more and more popular in the US? Let us explain to you why people like Lewis Hamilton, Justin Timberlake, and Sylvester Stallone love JetSurf.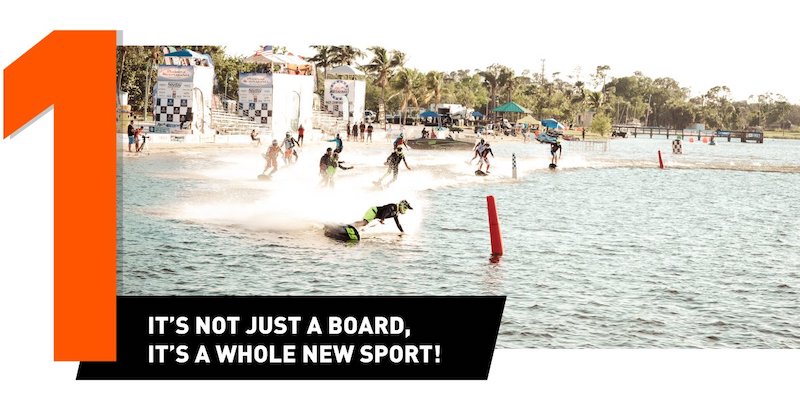 Be a part of something new! The Jetsurf board is the most important part of a whole new sport called the "MotoSurf WorldCup".
This sport is based on a tournament-style race set up in a buoy course. You can test your skills against other riders in this exciting new sport. Our Jetsurf Academy is the perfect place to gather and train for the MotoSurf WorldCup.
The race is circuit-style taking place in 5 different countries across 3 different continents. The MotoSurf WorldCup is the fastest-growing and newest water sport in the world; and is already very well known in Europe. The MotoSurf WorldCup's debut in the USA took place in Naples, FL this past November.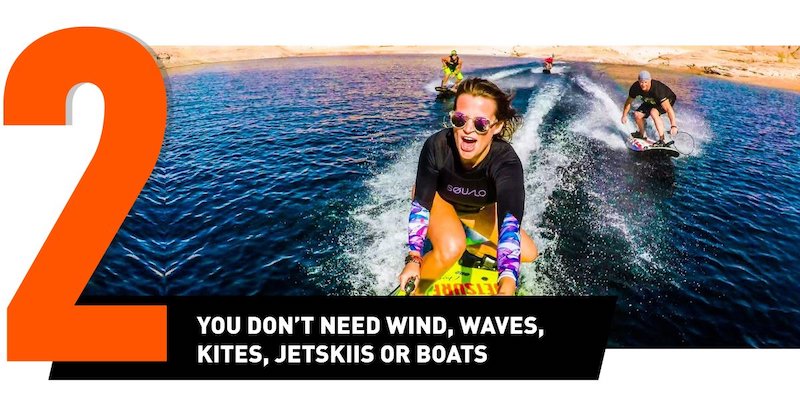 The best part is that you can ride on any body of water including canals, lakes, oceans and rivers.
There are many types of surfing nowadays. The problem is that most of them require bulky and expensive equipment such as boats, jetskis, trailers, kites, etc. The Jetsurf is self-propelled and portable.
You don't need any help to surf with the Jetsurf. Now, you don't even need a wave! You can take yourself to and from the waves or cruise along flat water canals with no strings attached.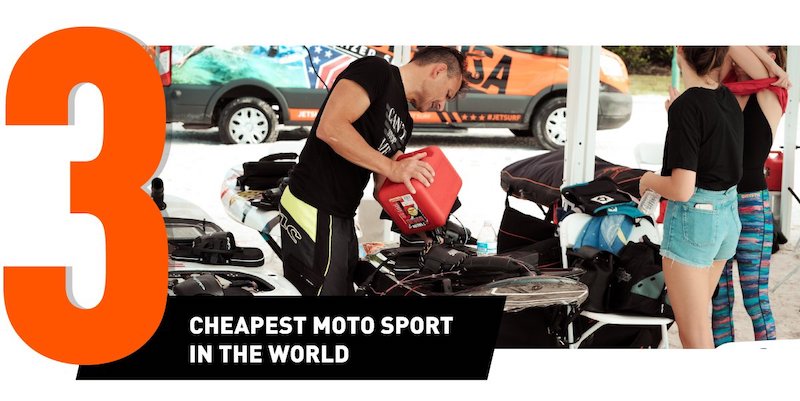 One hour of riding time will cost you less than $1.70 in fuel! The fuel-efficient engine uses less than a gallon of gas per hour.
Safety equipment, such as helmets and life jackets, are highly encouraged and come at a low cost. The Jetsurf does not require any other heavy, expensive equipment to operate it. You are not using tires, brake pads, or other expensive parts when you ride the Jetsurf.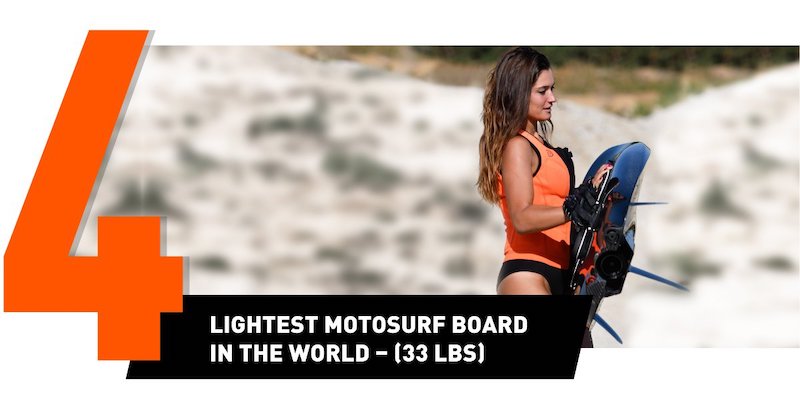 The Jetsurf board is made 100% of carbon fiber, making it the sturdiest hull without the extra weight.
Weighing only 33 lbs the Jetsurf can be carried on your back or over your shoulder. You can even carry the Jetsurf right down to the beach and drop it in the water. The light weight and portability of the Jetsurf make it a perfect toy no matter where you want to ride.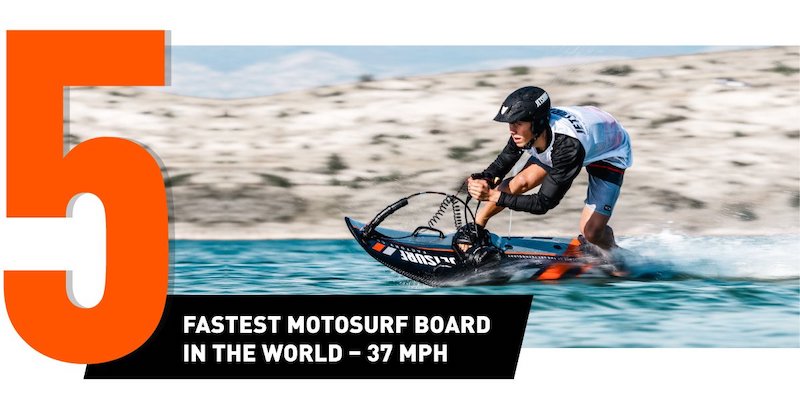 The Jetsurf engine is designed only for JetSurf. The board is born from race technology, extreme precision and high-performance engineering. 
The engine developers have turned their talents to produce a machine unlike any other. The board is equipped with a 2-stroke engine and driven by jet propulsion. The unique combination of powerful parts gives the Jetsurf the ability to reach speeds up to 37 MPH.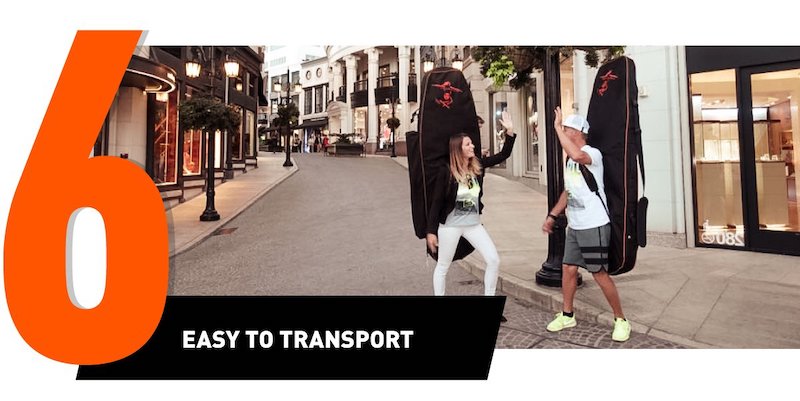 The Jetsurf is easy to transport whether you are traveling by plane, boat, car, train, etc. The board is under 6 ft long and weighs 33 lbs.
You can strap it to your vehicle roof, put it in your trunk, or even just carry it over your back to your destination. You will never have a problem bringing your Jetsurf with you on excursions.
The Jetsurf can be ridden almost anywhere with deep enough water. You can ride a Jetsurf anywhere from the ocean to a small river.
Lakes and rivers with flat water are perfect for cruising the Jetsurf. Its dynamic hull is perfect for cutting through the water for a smooth and thrilling ride. Big wave riders have already tested the Jetsurf in Jaws and other well-known surf spots around the world. There is no longer a need to get towed or paddle into the wave now that the Jetsurf can do that for you.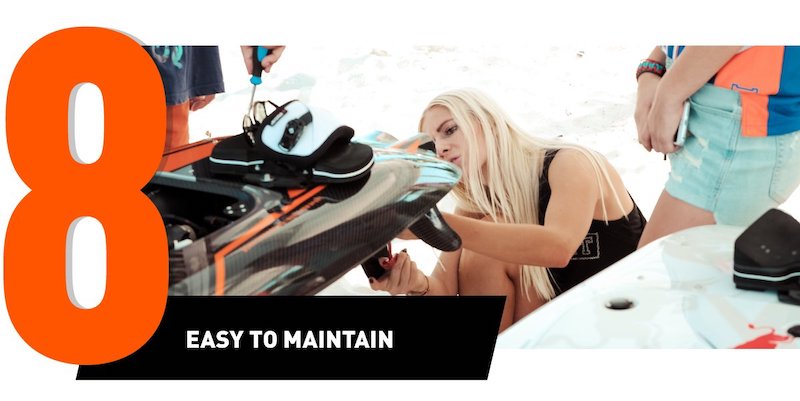 The Jetsurf requires minimal maintenance. Caring for your Jetsurf is as easy as rinsing, charging, and refueling.
Rinsing the board with freshwater is important after each saltwater ride and can be done in 5 minutes. Charging your board is simple and quick with a connector and the push of a button. Fueling the board requires less than a gallon of pre-mixed fuel from a jerry can. Storing your board is easy and requires minimal care as well.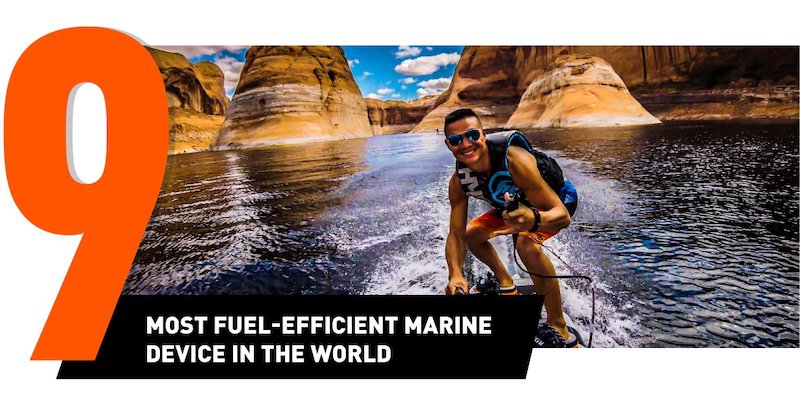 The Jetsurf is so fuel efficient that CO emissions can be offset by planting 1 tree per board sold.
The 2.8liter fuel tank will last an hour of Jetsurf riding and has a cruising range of up to 8 miles. The Jetsurf is an extremely cheap and sustainable marine device.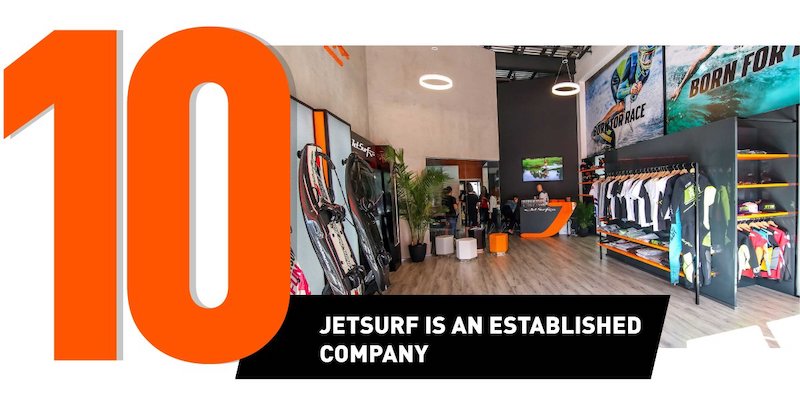 Jetsurf is the world leader in producing a product of this kind. The Jetsurf is a state-of-the-art personal watercraft that exceeds expectations.
Long history working with engines,
dealerships and service points in 29 countries including Thiland by ANAN Luxury Toys in the World,
this is the only company that can produce anything like it, 
top of the line product of its kind!